Whether you are Neil Morrissey or Jo Bloggs, if you have been declared bankrupt or have an IVA, your name, address and birthdate will become public knowledge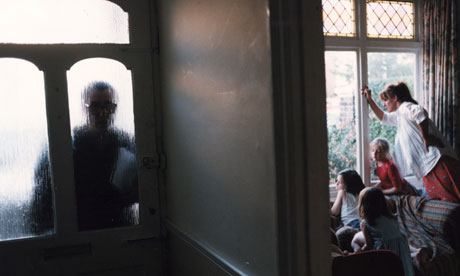 You suspect one of your neighbours has fallen on hard times. The expensive car that once stood in his drive has disappeared, and he may even have gone bankrupt – but can you be sure?
Or perhaps you are thinking of hiring a local builder. He comes well-recommended, but you heard a rumour that he has got into financial difficulties.
Or maybe you're in the process of renting out a property, and want to be completely sure that the tenant you have provisionally chosen doesn't have any financial skeletons hiding in his closet.
There is an official website that may provide an answer to all three scenarios – and many others - but most people probably don't know it exists.
The free-to-use individual insolvency register (insolvency.gov.uk/eiir/) allows anyone to check, quickly and easily, if someone is bankrupt or has taken out an "individual voluntary arrangement" (IVA) – a less drastic alternative to bankruptcy that allows a struggling borrower to restructure their debts.
The website is run by the Insolvency Service, which is required by law to maintain a public register of bankruptcy and related information. A spokesman says the website allows anyone to check the status of someone they might be thinking of doing business with, or are planning to offer credit to. Naturally, the website is manna from heaven for nosy neighbours and curtain twitchers.
All you need to search the database is someone's surname, or even part of their surname. The search can cover the whole of England and Wales, or the area covered by a particular Insolvency Service office.
Once you have keyed in the details, the site immediately throws up a list of people with that name. If it's a more common name, it will be several pages long. As well as their full name, you are provided with their full address, date of birth, the category of case (eg bankruptcy, IVA or debt relief order) and, if relevant, the court dealing with their case.
"We are a country of busybodies, and we like to check up on who we think might be bankrupt," says Mark Sands, national head of bankruptcy at business advisers RSM Tenon.
RSM Tenon has analysed the register's data and found that when it comes to who is going bankrupt, the fastest-growing age groups are the youngest (the under-25s) and the oldest (the over-65s). Equally intriguingly, in 2009, the most common first name for a man going bust was David, and for a woman it was Susan.
Arguably, one of the reasons why it is important to have an easily accessible online register is that, as part of recent changes to the law, details of people who are declared bankrupt are no longer automatically advertised in the local newspaper. Experts say that in most cases, these details will now not appear in the local press unless there are particular circumstances.
The famous don't receive any special protection. A search of the register shows that Neil Morrissey of Men Behaving Badly fame entered into an IVA in September 4, 2009, while EastEnders and I'm a Celebrity star Joe Swash is listed as bankrupt since October 20, 2009. In each case, the entry lists their date of birth and home address.
In reports last September, Neil Morrissey said that he went into debt after a property company he invested in collapsed owing millions, while Swash told the Daily Mail his bankruptcy was a mix-up over a tax bill.
What goes on the online register?
It contains details of bankruptcies that are either current or have ended in the past three months; current individual voluntary arrangements and "fast track" voluntary arrangements; debt relief orders; and current bankruptcy restrictions orders and undertakings. It doesn't include details of disqualified directors, company insolvencies, or insolvencies in Scotland or Northern Ireland.
How much does it cost to search the register?
Nothing – it's free to use.
How long do people's details remain there?
In the case of bankruptcy, for three months after the date of the individual's discharge from bankruptcy. They are removed earlier if the bankruptcy is annulled. IVAs remain "until completion, revocation or the failure of the arrangement".
Why are my personal details being made available – that's an invasion of my privacy?
The Insolvency Service says that, by law, it has to keep a public register of such information. It adds that this is used for purposes such as debt recovery, screening for employment and checking people's creditworthiness.
But why should my full home address be shown?
"The personal details regarding date of birth and address are there so inquirers can be more certain that the information they seek relates to the correct person," says the Insolvency Service. It adds that this is especially important if someone is looking for an individual with a common surname, such as Smith or Jones.
There are instances where someone's address might be withheld – for example, if they have a violent ex-partner. But they would have to seek permission from the courts for their address details to be kept off the register.
Where can I get details of bankruptcies in Scotland and Northern Ireland?
In the case of Scotland, contact: The Accountant in Bankruptcy, George House, 126 George Street, Edinburgh EH2 4HH. Tel: 0131 473 4600.
For Northern Ireland, contact: The Insolvency Service, Fermanagh House, Ormeau Avenue, Belfast BT2 8HY. Tel: 02890 251441.

Newscribe : get free news in real time